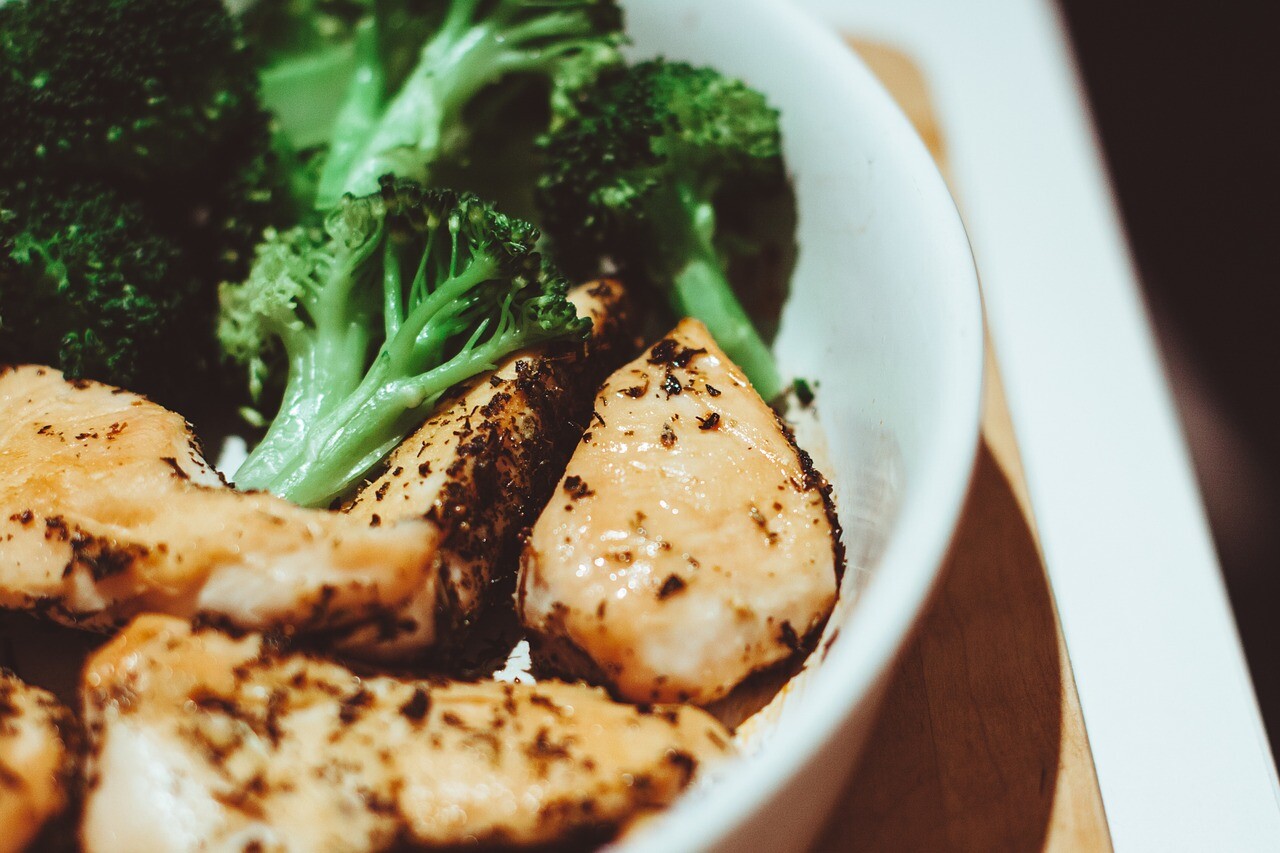 Have you ever wanted to have a super easy way to cook chicken that even picky eaters would like?

My niece is one of the most picky eaters I know. She would survive on mac & cheese and crackers if we let her, LOL

When she was coming over for a sleep over the other week, I asked her what she would like for dinner. She does like my Alfredo sauce and that was what she picked. I like more than just noodles so I decided on chicken and broccoli Alfredo.
Since she doesn't like her food mixed together, I gave her the option of having the chicken and broccoli on the side.
She loved it!
In fact she was still calling it the best chicken she ever had, a week later. And the next time she came over she requested it again. Her brother came with her that time and he hardly eats anything, but he cleaned his plate and wanted more.

So here is my method for cooking chicken that even picky eaters like. It's great with Alfredo like I did, but also super great on top of a Caesar salad, or even next to roasted veggies. I hardly measure spices when cooking so this is an approximately what I did.
---
Kid approved lemon pepper chicken
Ingredients
1-1.5 lbs of boneless skinless chicken (can be thighs or breast meat)

2-3 Tablespoons of avocado oil

1-1.5 teaspoons garlic powder

1/2 teaspoon pepper (I use black pepper for myself, but for the kids I used white pepper - visual thing)

1-1.25 teaspoons salt (I use Real Salt which still has other trace minerals in it and doesn't taste as salty)

3-5 drops of Lemon essential oil (only use essential oil labeled for internal use, my favorite

)




In a medium skillet, heat oil on medium low heat and add chicken thighs or breasts. Sprinkle garlic powder, salt, and pepper over the pieces of chicken. Disperse the drops of oil across the chicken pieces so they are not all in one spot. Put a lid over the pan and let cook. The oil and juice will create a liquid that is somewhere between frying and boiling. After about 10 minutes of simmering, use tongs to turn the pieces over. They should have a slight browned spot but not too much. Cook covered for another 10 mins till the juices have started reabsorbing. Using a sharp knife start cutting chicken pieces into small bite size chunks, stirring them and rotating them in the pan so all sides get lightly browned and a hint of crispy. Once all pieces are evenly browned, remove from heat and serve as desired.
Do you have picky eaters in your household? Are you going to try this out and see who likes it?
Let us know in the comments if your family likes this recipe.