Rhubarb-ade
I have a huge patch of rhubarb in my garden and I'm always looking for ways to use it up.. One can only eat so much rhubarb crisp.
I discovered a recipe in another blog along my journey of gardening to make lemonade- but with rhubarb. It's quite amazing, and delicious. And there are times that I can't make the full batch, but I will freeze the juice to make later.
So if you are looking for a delicious refreshing summer drink to substitute in place of lemonade- with a beautiful clear pink color.. You are in the right place.
Step by step instructions
First, once your rhubarb is picked and washed and trimmed.. We need to puree it. I have a Ninja blender and find it easiest to rough cut the stalks into 2-3 inch pieces and get as many as possible in the blender. Then I start with smoothie mode because the starting and stopping of the cycle helps get the chunks down to smaller pieces. I do sometimes stop and scrape down the sides mid way.
Once it's kinda a mushy mix I switch to puree mode and let it blend into a more liquid state.
Now straining. I use cheese cloth draped over a mesh strainer sitting in a bowl or large measuring cup.
I carefully pour the contents of the blender into the open cheesecloth. Once it's all in there, I wrap and twist the ends of the cloth and gently squeeze the juice out into my container. Once you have squeezed every bit of juice possible out of the rhubarb the remaining pulp can be composted.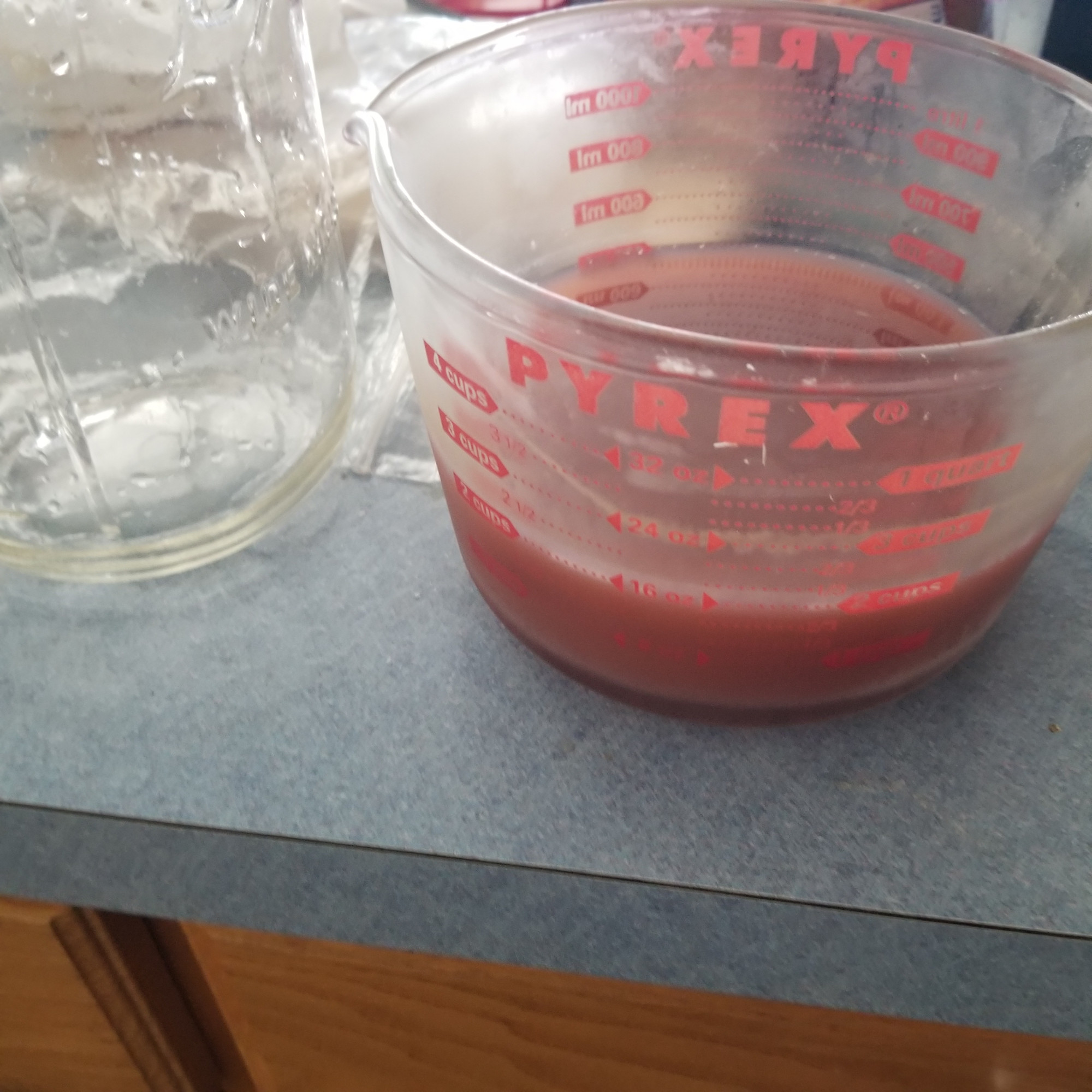 For every 2 cups of juice you will need:
⅔ to ¾ cup of raw honey (can use ¾- 1 cup of sugar, or ¾ -1 teaspoon of liquid stevia extract instead)
When using honey it's best to divide your water in half- put 3 cups of water in a saucepan and heat till bubbles form on the bottom. Then add the honey to the heated water to dissolve.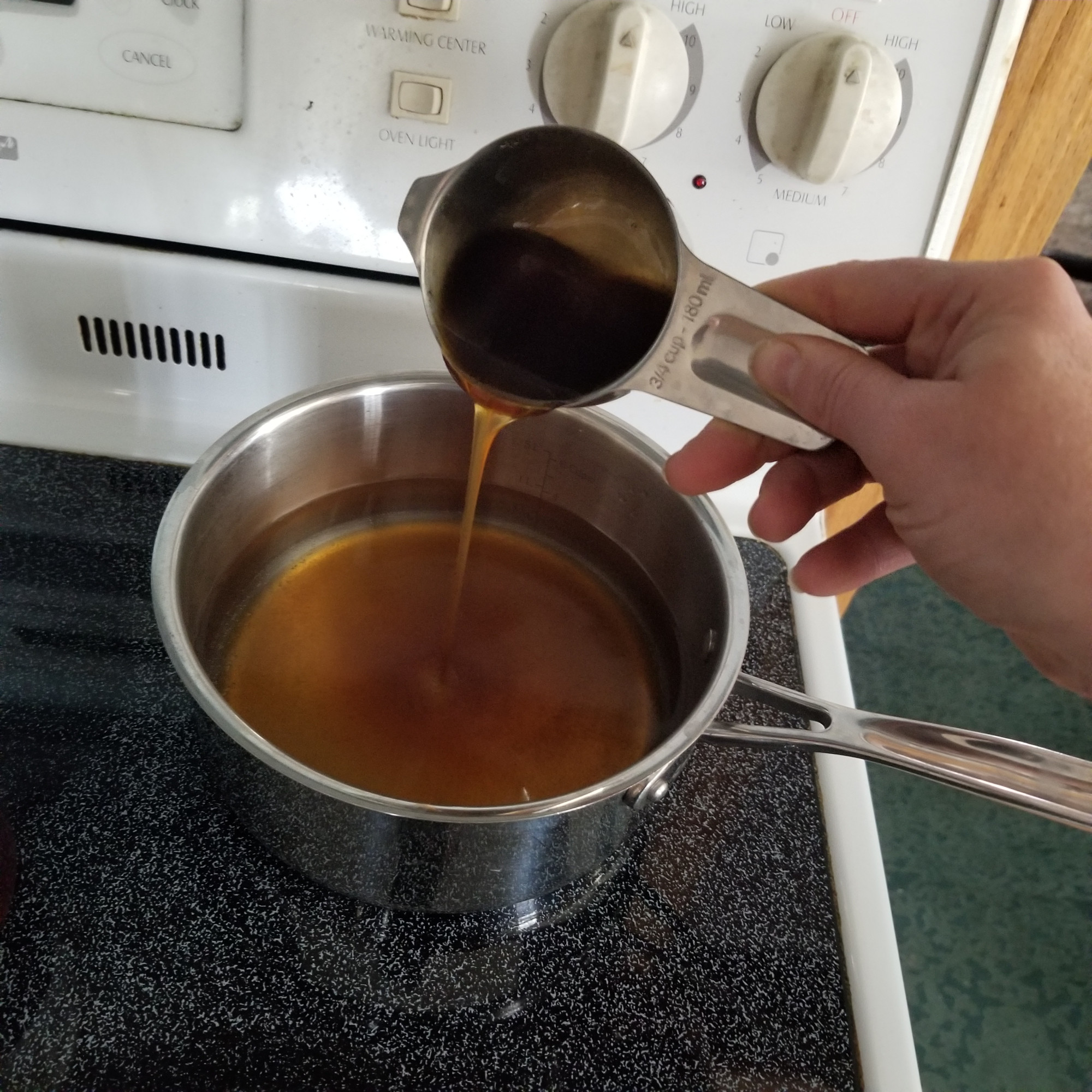 Also, even though 2 cups of juice and 6 cups of water is 8 cups total, realize the honey will add more volume and this recipe will NOT fit in a half gallon container.
(ask me how I know... photo: using a half gallon jar and once again it doesn't fit).
Chill in the fridge for at least an hour. Enjoy your refreshing beverage.