Today I'm sharing one of my favorite recipes- for tomato bisque.
There are a lot of recipes that use a can of whole peeled tomatoes or diced tomatoes or whatever, that's totally fine; but I have come up with a way of making it with fresh tomatoes.
I started with store bought fresh tomatoes but now that I have tomatoes in my garden I use my own garden tomatoes when I make my tomato bisque. So here is how I adjust my recipe.

1st I figured out that I needed about 2 and 1/2 pounds of raw tomatoes -to make about 3 and 1/2 cups of tomato solids and liquid.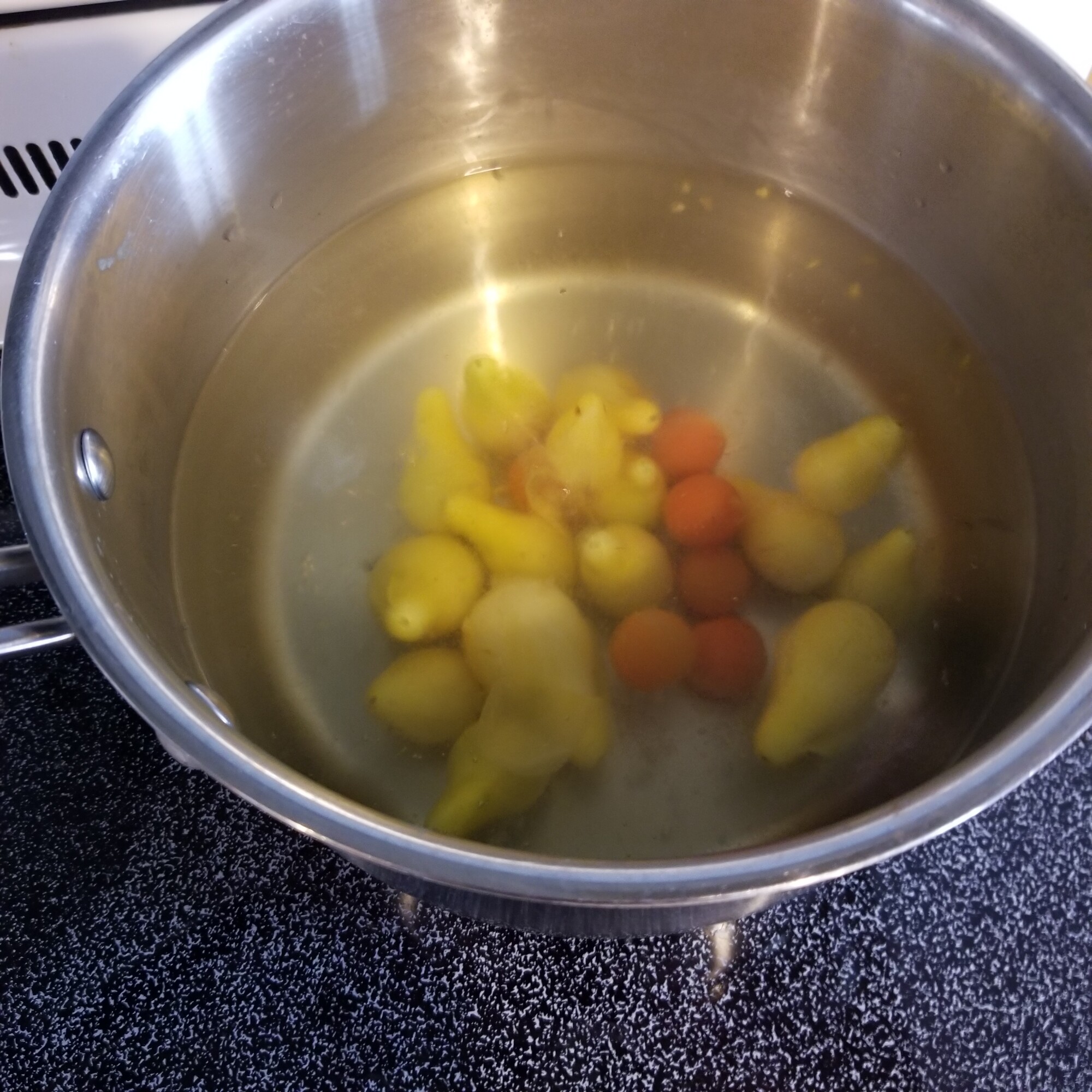 I boil water on the stove and place the fresh tomatoes in there for about a minute or so until they pop their skins. Then I fish them out with a slotted spoon and place them in cold water for 30 seconds to cool them down so I can touch them.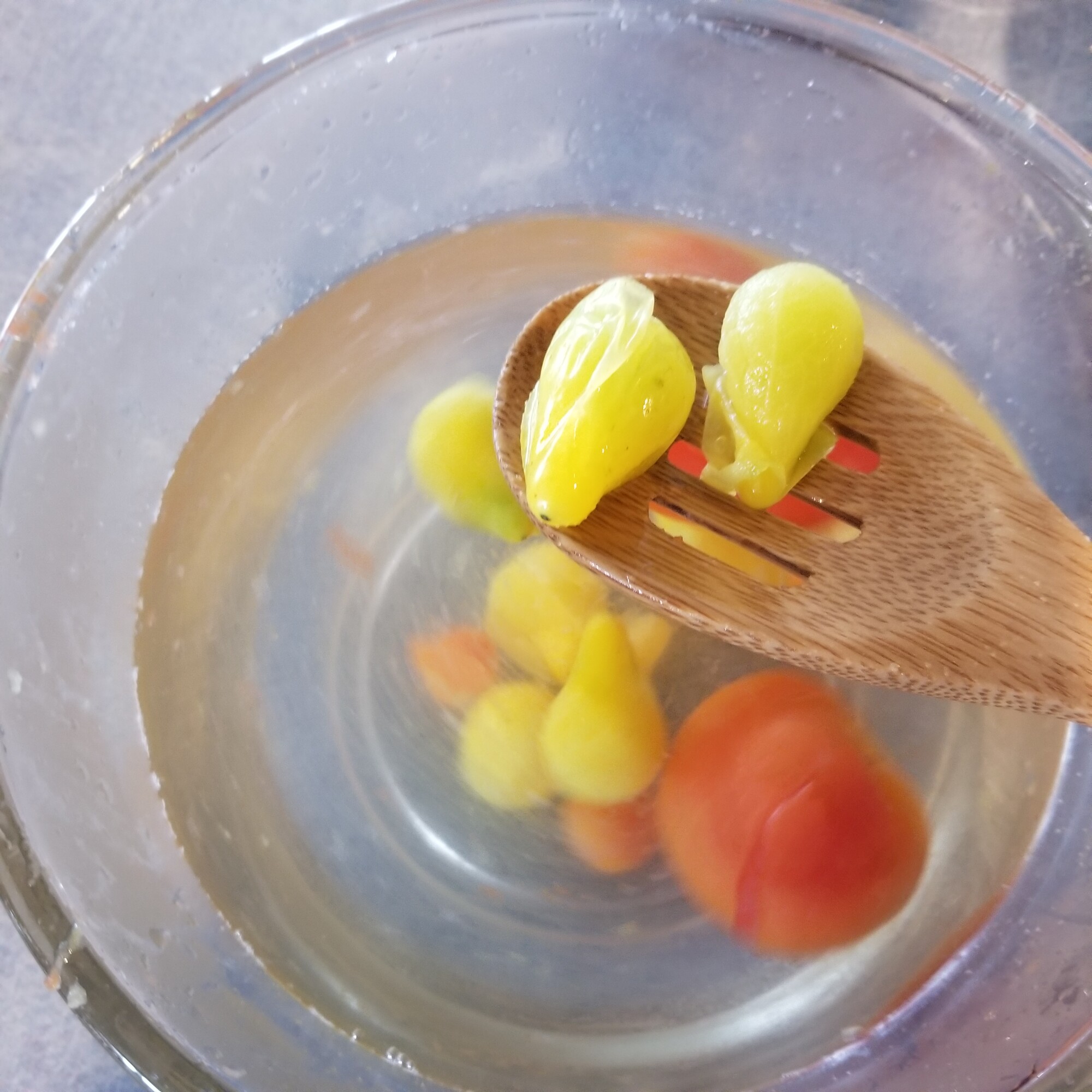 Then I move them into another bowl up where I skin and de-core them and cut out any bad spots. I will put all of the peeled chunks of tomatoes into a glass measuring cup till I get to 3 and a 1/2 cups.

The rest of the recipe is fairly self explanatory.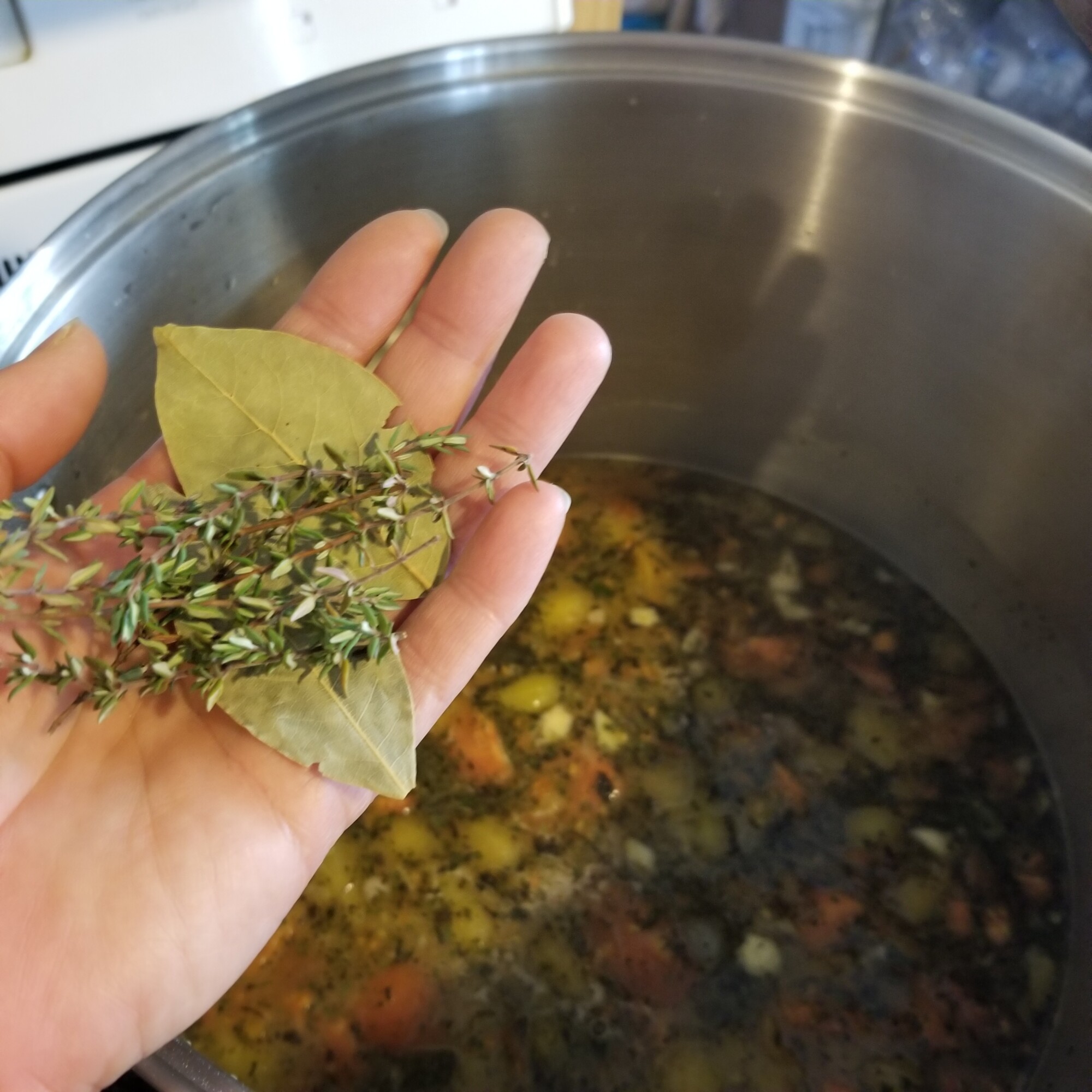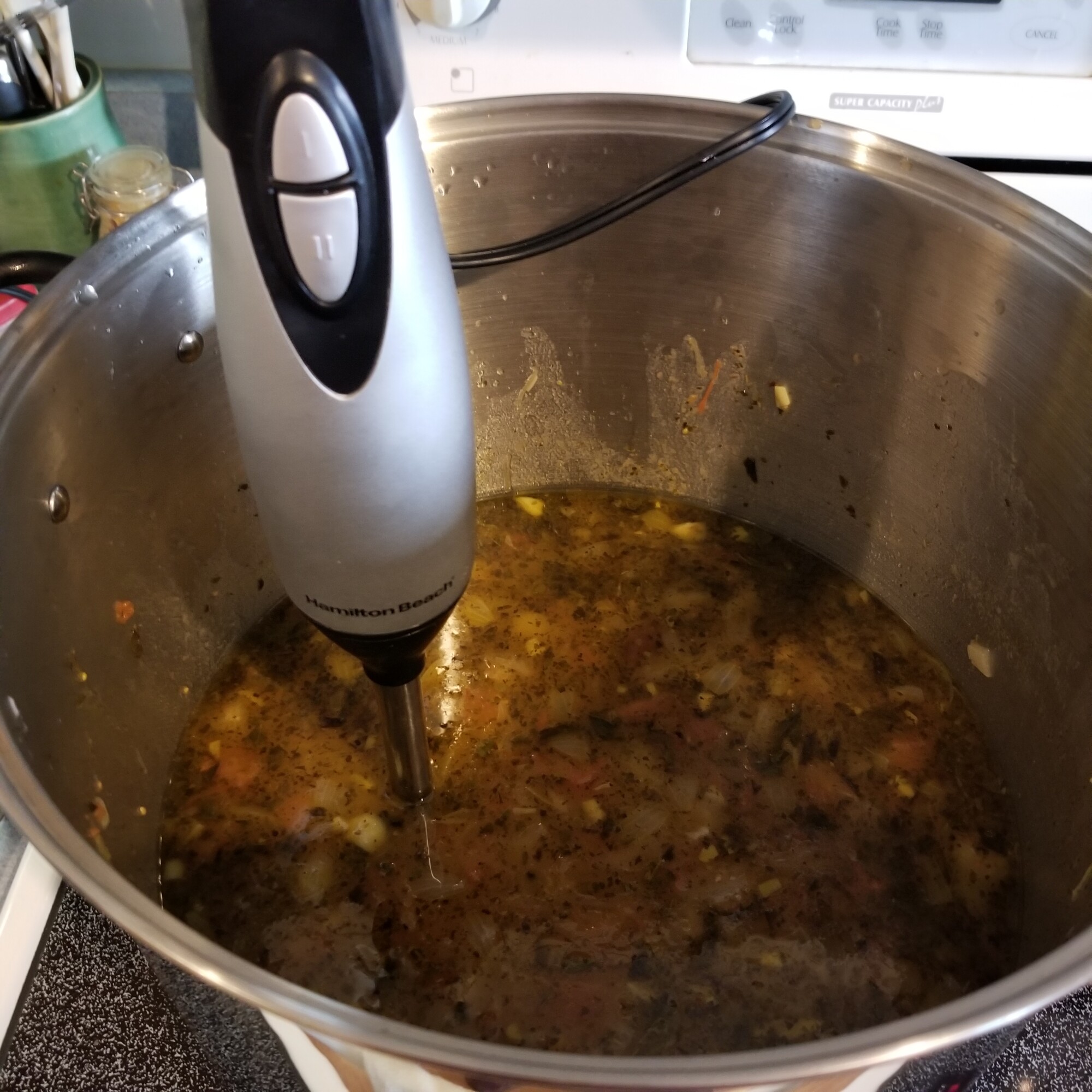 Ingredients

4 tbsp of butter
1 onion diced
2 slices of bacon minced
4 cloves of garlic chopped
5 tablespoons of flour
5 cups of chicken broth
3 and 1/2 cups of tomatoes or a 28 oz can of whole peeled tomatoes with liquid
3 parsley sprigs or a tablespoon of dried parsley
3 fresh sprigs of thyme or a teaspoon of dried thyme
1.5 teaspoons dried basil
1 Bay leaf
1 cup of heavy cream
1 tsp of salt
freshly ground black pepper to taste

Instructions

1. Heat the butter in a large soup pot over medium high heat, dice the onion and cook for about 5 to 6 minutes until it starts to get soft.
2. add the minced bacon and garlic and stir for another minute or 2 until the meat gets crisp.
3. add the flour and stir vigorously for 2 to 3 minutes.
4. pour in the broth and tomatoes and bring to a boil while stirring occasionally.
5.throw in the herbs and simmer on low heat for 30 minutes.
6. remove the fresh herbs sprigs and bay leaf and puree the soup either in a blender in batches (use caution it will be hot) or with a handheld immersion blender.
7. Stir in the desired amount of heavy cream and salt and pepper to taste.
serve warm

This soup is so good on a cold day. I like to pour the warm soup in a mug and drink it for a quick lunch. It's also great with (grown up) toasted cheese sandwiches- 3 cheese and bacon.
When do you favor tomato soup/bisque? Share your favorite meal combinations in the comments.