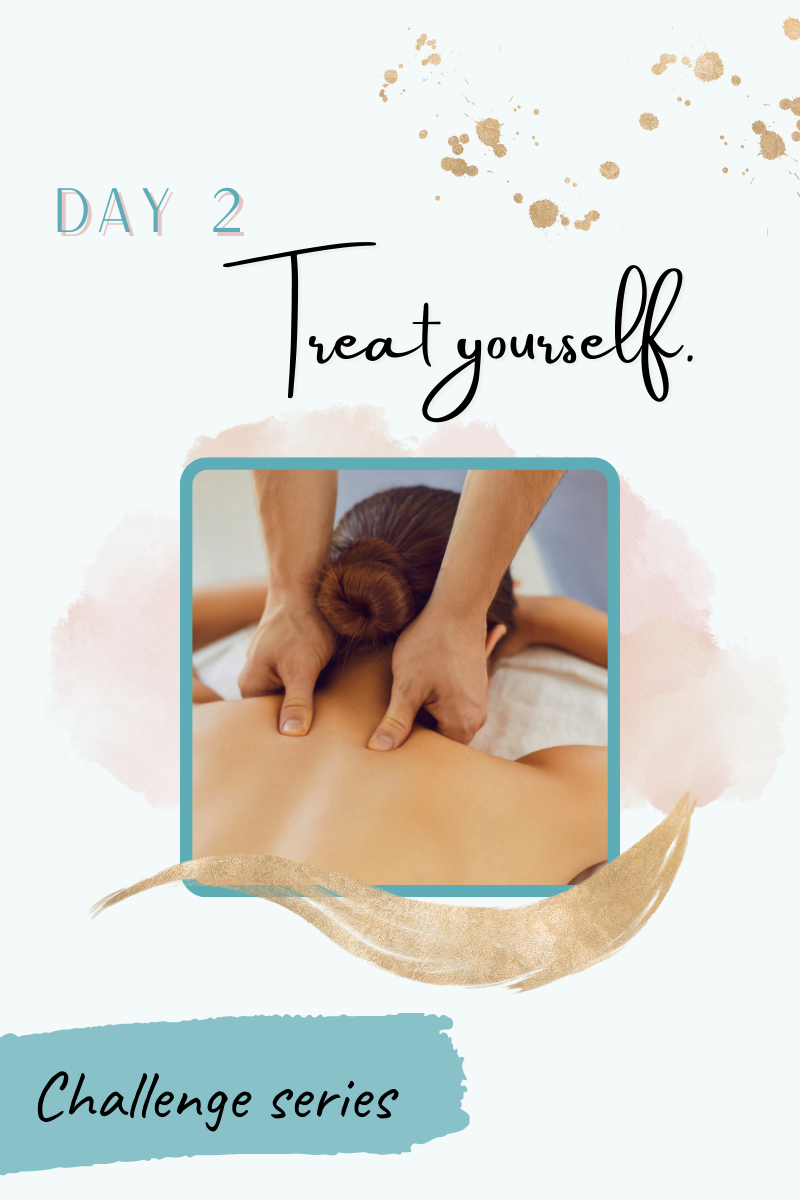 Day 2- Treat yourself
Are you running yourself ragged? Are you over-extending yourself? Are you setting aside time to recharge? Are you distancing yourself from the chaos? Are you finding a reason to smile? Are you giving yourself grace? Love starts inside, from within. You don't always have to come last on your list of priorities. Join us for a special 14-day Self-Love series and find new ways to say "I love me!"


You can't pour from an empty cup.
Go ahead… treat yourself to a little pampering! You work hard and you deserve to take a moment to yourself and recoup. Here are some fun ideas…
Get a manicure and pedicure.

Enjoy a special treat.

Hire a cleaning service.

Foam roll those sore muscles.

Make a new dish for dinner.

Get a massage or facial.

Do an activity that makes your soul happy

Taking care of yourself, getting healthier, doing things to bring joy and fun in your life is not only loving, it helps you show up for others in a much bigger way.
What ways do you like to treat yourself?
If you would like this series to come straight to your inbox each day,
CLICK HERE
to put in your email.