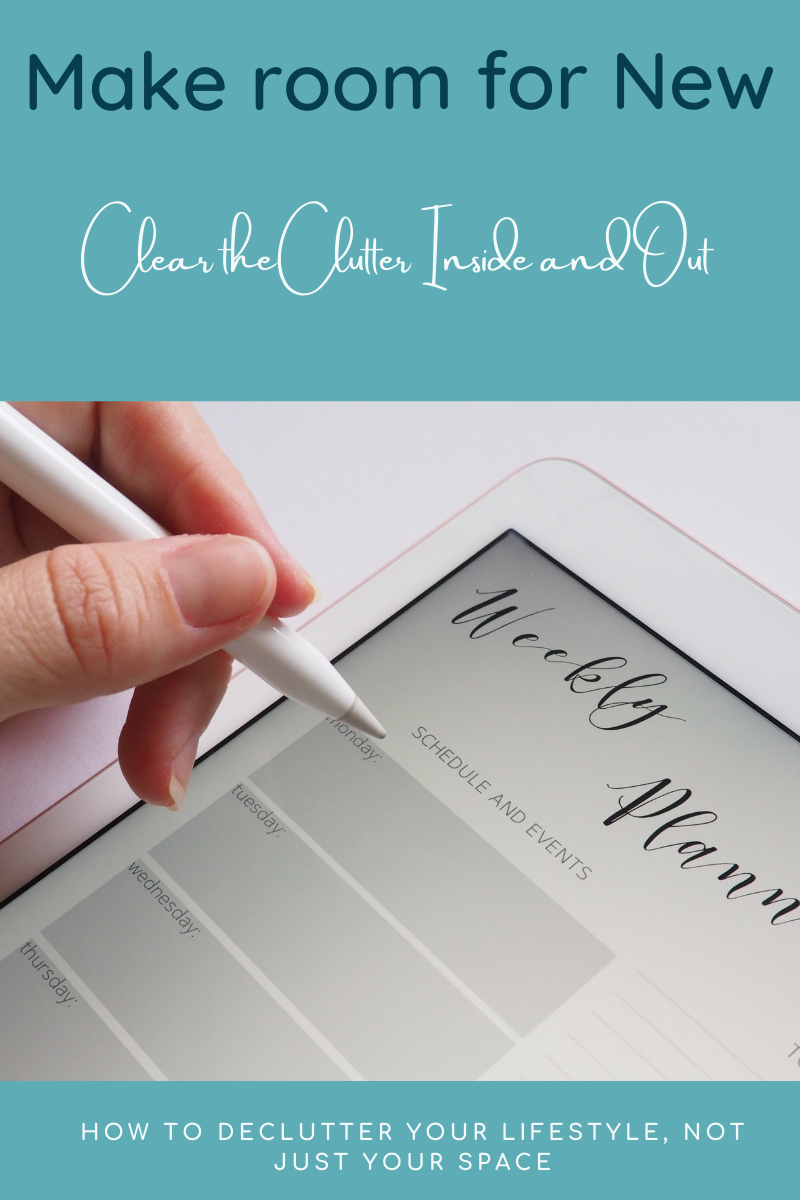 Do you do a spring cleaning every year?
In the busyness of life it's easy to let the clutter build up. Getting to the life we want takes time, focus and energy. One way to free up these resources is to "declutter".
When de-cluttering comes up we most often think of physical clutter and that is a big part, but not all of it.
Clutter in our spaces increases overwhelm and weighs us down.
On the other hand, decluttering reduces anxiety and stress in your relationships.
Clutter in other areas of life can also cause overwhelm. Clutter is any distraction from what matters. Besides physical clutter there can also be emotional clutter, time clutter, technology clutter, unfinished clutter.
Emotional Clutter
Eliminating emotional clutter creates space for something new and good. Harboring resentment from past relationships or punishing ourselves for a bad decision from years ago is all emotional clutter that occupies valuable space in our mind that is needed for achieving the dream life we want.
Time Clutter
Time clutter includes perpetual commitments. Did you volunteer for a school function when your kids were there but they are long gone and you are still volunteering? Volunteer joyfully not out of guilt or obligation.
For some people an organized and productive schedule is where clutter lives… They are so good at getting things done that they overcommit to others until there is no time to focus on their own goals.
Technology clutter
Obsolete devices or software taking up space, thousands of saved emails, news and information or social media feeds.. All affect our productivity. Set aside an afternoon to clean up and assess what to keep, upgrade, or delete altogether.
Unfinished clutter
Do you have projects that you haven't completed, a pile of books you plan to read, repairs that need being done, or courses you haven't finished?
This decluttering is about completing tasks in progress and moving forward. Leaving projects undone or repairs hanging over your head drains your energy.
These "incompletes" can also become a limiting belief.. "What makes me think I can do better if I haven't taken care of this…"
To speed up completion and boost confidence consider trading weekend work days with friends or family, helping others move forward too.
What area do you need to declutter the most? If you could use some inspiration I have a checklist for de-cluttering.
Click here to get your copy.