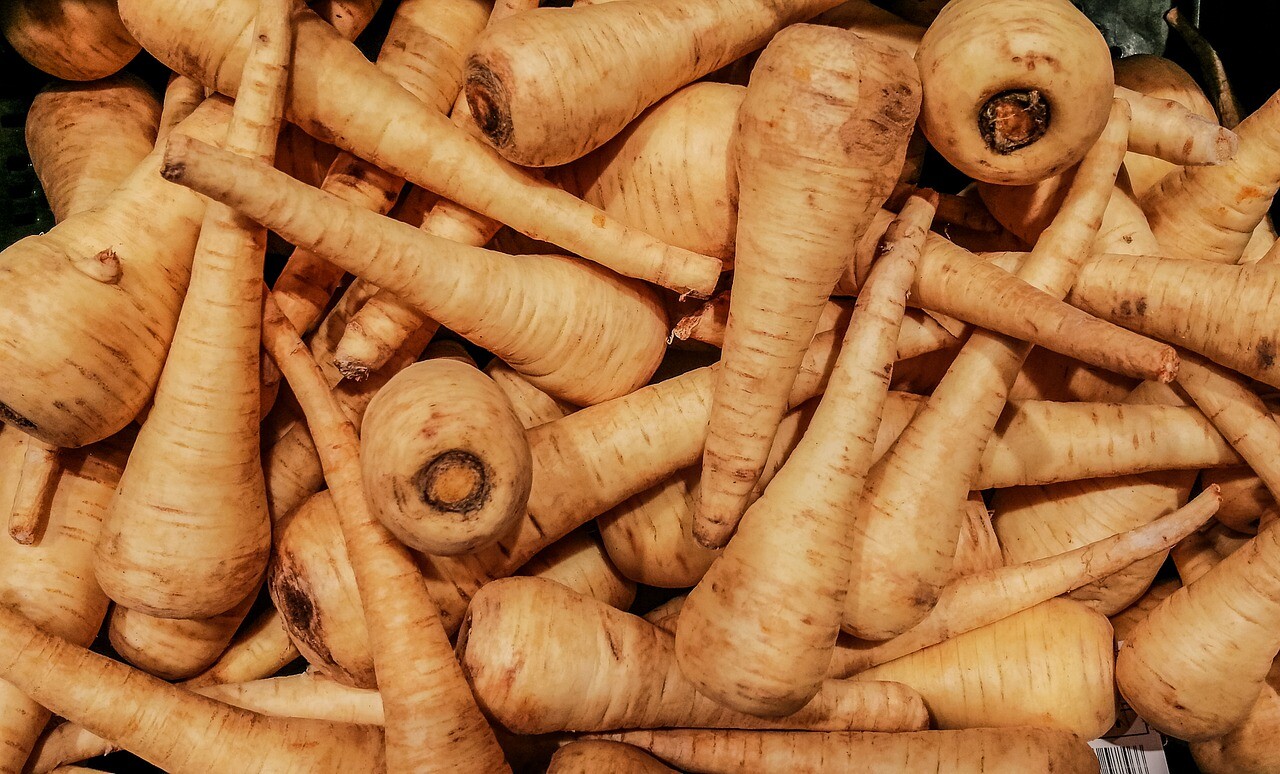 Anyone love parsnips?

Who doesn't love comfort food?

But we also want it to be healthy right?

You will notice that I have saturated fats in my recipe.
I know people balk at bacon grease, but those types of saturated fats are actually healthy in moderation.
They're brain food. If you are on a low-fat diet and you deal with brain fog a lot, it could possibly be why.
Saturated fats also help you feel more satiated when you get done eating so you don't need to eat as large a of quantity of food.
So, I cook with healthy saturated fats. I don't use any unsaturated oils.
Hydrogenated, or partially hydrogenated oils are the worst!

I primarily cook with avocado oil, coconut oil, ghee, lard, or butter and use olive oil in cold recipes.

I found this recipe and I've altered it a little bit to suit my own needs, but I love this in the fall especially with veggies from my garden.

Ingredients
4 large or 5 medium potatoes cut into 1 inch chunks, or a pound of baby potatoes quartered
about 1/2 of a small to medium butternut squash peeled and cut into half inch diced cubes
2 large carrots peeled and cut into half inch thick diagonal slices
2 parsnips peeled and cut into half inch thick diagonal slices
2 -3 cups of packed kale rinsed and chopped
3 tablespoons of avocado oil
1 tablespoon of chopped fresh Rosemary or 1 teaspoon of dried Rosemary
2-3 cloves of garlic minced
salt and pepper to taste
optional (additional sprinkle of garlic powder if you like garlic flavor)

Instructions
Preheat the oven to 450 F, lightly grease two large rimmed baking sheets (I prefer bacon grease/lard- you can put a small dollop on the sheets and set in the oven while it's warming to melt, then spread it around)

Combine the vegetables (except kale and minced garlic), oil, Rosemary, salt and pepper to in a large bowl and toss by hand to coat.
Spread the mixture evenly on the baking sheets and bake for 15 minutes on separate oven racks.
After 15 minutes, divide the kale and garlic between the sheets and stir the vegetables with a spatula.
Return to the oven switching the rack positions of the sheets. Bake for 15 minutes more or until the vegetables are tender and lightly browned.


Makes 6 servings

I frequently double this recipe as it re-heats well and I love have leftovers to eat later.


What is your favorite fall comfort food? Share in the comments below.