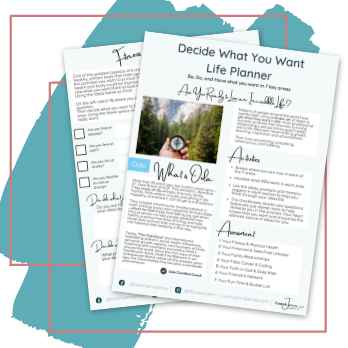 This journal prompt planner will help guide you to clarify what you want to be, do and have in all areas of your life.
If you're in survival mode.. If you're not sure what more you want in some areas... If you are ready to start planning and pursuing the life you really want. This is for you.
When we
dream small we loose momentum
, but when we
dream Big
we
feel and imagine the excitement
of that big dream and it propels our momentum with less effort.